COMING SOON …
Family Feature Film
writer
Tess has been engaged to collaborate as a writer on an animated family feature film for a successful international IP. Project and release details to be announced soon.
100% Wolf TV Series
Story Development & Casting
Adventure Comedy | 26 x 22 | Coming soon…
Now in production! The new Flying Bark CGI series will follow the release of the 100% Wolf animated feature film, based on the book of the same name by Australian writer Jane Lyons. As Development Producer working across story, creative, scripting and casting, Tess collaborated with Director Serg Delfino, Script Producer Fin Edquist, Producers Michael Bourchier, Alexia Gates-Foale and Barbara Stephen, and Creative Director Alexs Stadermann to adapt and craft the world and story for 26x22' episodes.
Learn more:
https://www.awn.com/news/flying-bark-productions-starts-work-100-wolf
RECENT RELEASES
Tess has worked in various production, development and scripting roles on animated family films and TV series for Flying Bark Productions, part of the Studio 100 Group, since 2013. Below are recent releases.
Maya The Bee 2 : The Honey Games
Story Development, Casting, Voice Actor, Script & Voice Co-ordination
Adventure Comedy | Family Feature Film | 2018
When an overenthusiastic Maya accidentally embarrasses the Empress of Buzztropolis, she is forced to unite with a team of misfit bugs and compete in the Honey Games for a chance to save her hive.
Winner: SILVER - Feature Film Animation at the AEAF Awards (2018)
Official Selection: TIFF Kids International Film Festival Sydney Film Festival
Kid Film Family Festival (2018)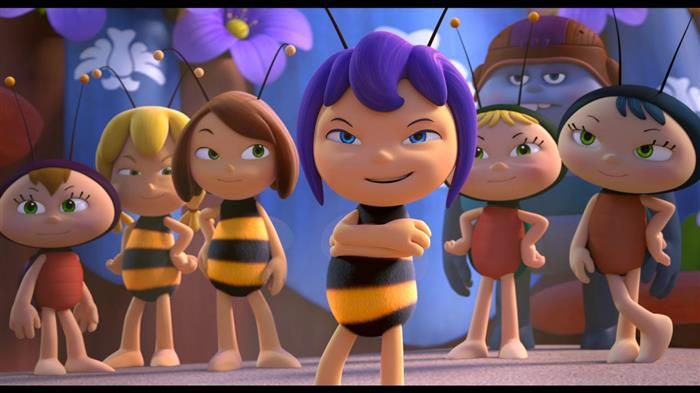 The Wild Adventures Of Blinky Bill
Development Coordinator, Additional Writing, Script & Voice Coordinator
Adventure Comedy | 52 x 11 | 2017
Armed with a knack for mischief and an unstoppable imagination, Blinky Bill and his best mate Jacko are taking on the outback! These kids can turn even the simplest challenges into epic adventures.

Nominee: AACTA Awards Best Childrens Television Series (2017)
SPAA Awards Best Animated Series Production (2017)